Marcey Grade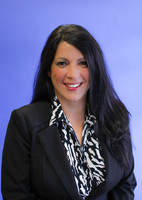 Associate Agent
Licensed in: CT
Bio: Marcey is the mom of two teenaged boys. She enjoys supporting them in their dreams of becoming professional baseball players. Much of her time is spent attending their sporting events and tournaments all over the east coast.
Education: Magna Cum Laude graduate with a BS in criminal investigations, University of New Haven, West Haven, CT
Agent Qualifications: Marcey has 6 years experience in the insurance industry. Her licenses include property & casualty and life. She provides service and sales in both personal and commercial lines in our Bloomfield office.
Hobbies: Geneology research, cooking, gardening and spending time with family and friends.