Louise Bechard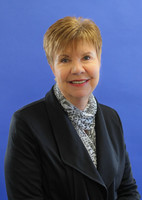 Customer Service Representative
Licensed in: CT
Bio: Louise is married, mother of two children and grandmother of two grandchildren. She enjoys spending time with her family and friends.
Agent Qualifications: 34 years experience in sales and service within the agency force. She is currently office manager and licensed agent in property & casualty and life/health
Community Activities: Member of a folk group at her church.
Hobbies: She enjoys gardening, reading, swimming and attending her grandchildren's sports events.